About Us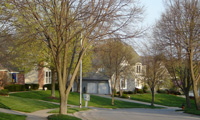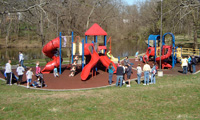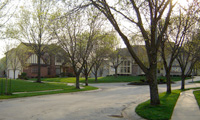 Verona Hills is a community of 750 homes in southern Kansas City, Missouri. It was developed in the 1960's through the 1980's and is characterized by large lots, single-family homes, tree-lined streets and sidewalks. The community surrounds Migliazzo Park which includes a large playground, lake and footbridge.
Part of Verona Hills was the site of the former town of New Santa Fe, Missouri, a popular stopping place for wagon trains traveling the Santa Fe Trail. Monuments, preserved dwellings and an historic cemetery commemorate the area's heritage. For more information about the heritage of our area, visit www.newsantafe.org.
Verona Hills residents enjoy the benefits of a safe, comfortable neighborhood surrounded by many public and private schools, churches, nearby shopping, Avila University and St. Joseph Health Center. The skillful blend of housing, institutions and commercial areas make Verona Hills an attractive place
to live.