ANNUAL EASTER EGG HUNT - 2018
Candy * Prizes * Refreshments
Come experience the Hunt!
Migliazzo Park * Saturday, March 24th * Hunt begins at 10:00am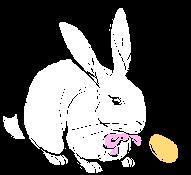 All Verona Hills children and grandchildren 10 and under are invited. Refreshments will be provided. Please make sure to B.Y.O.B(asket). Rain date is March 25th at 1:00pm, to be announced via email or telephone alert.