VH Service Day - 2017
Join your VH neighbors on Saturday, October 7 in a project that will improve the appearance and safety of our neighborhood. We will be trimming trees in the parkways along our streets to remove low-hanging branches that are an impediment to those walking on our sidewalks and obstruct the view of our houses. Similar projects the past few years have greatly improved the appearance of many of our streets, but there is more work to do.

We need volunteers to work between 8:30 and noon on the 7th. The work will be done in teams and power trimming equipment will be available to do the bulk of the work. Please contact Beth Sullivan at bethmgmo@att.net for more info.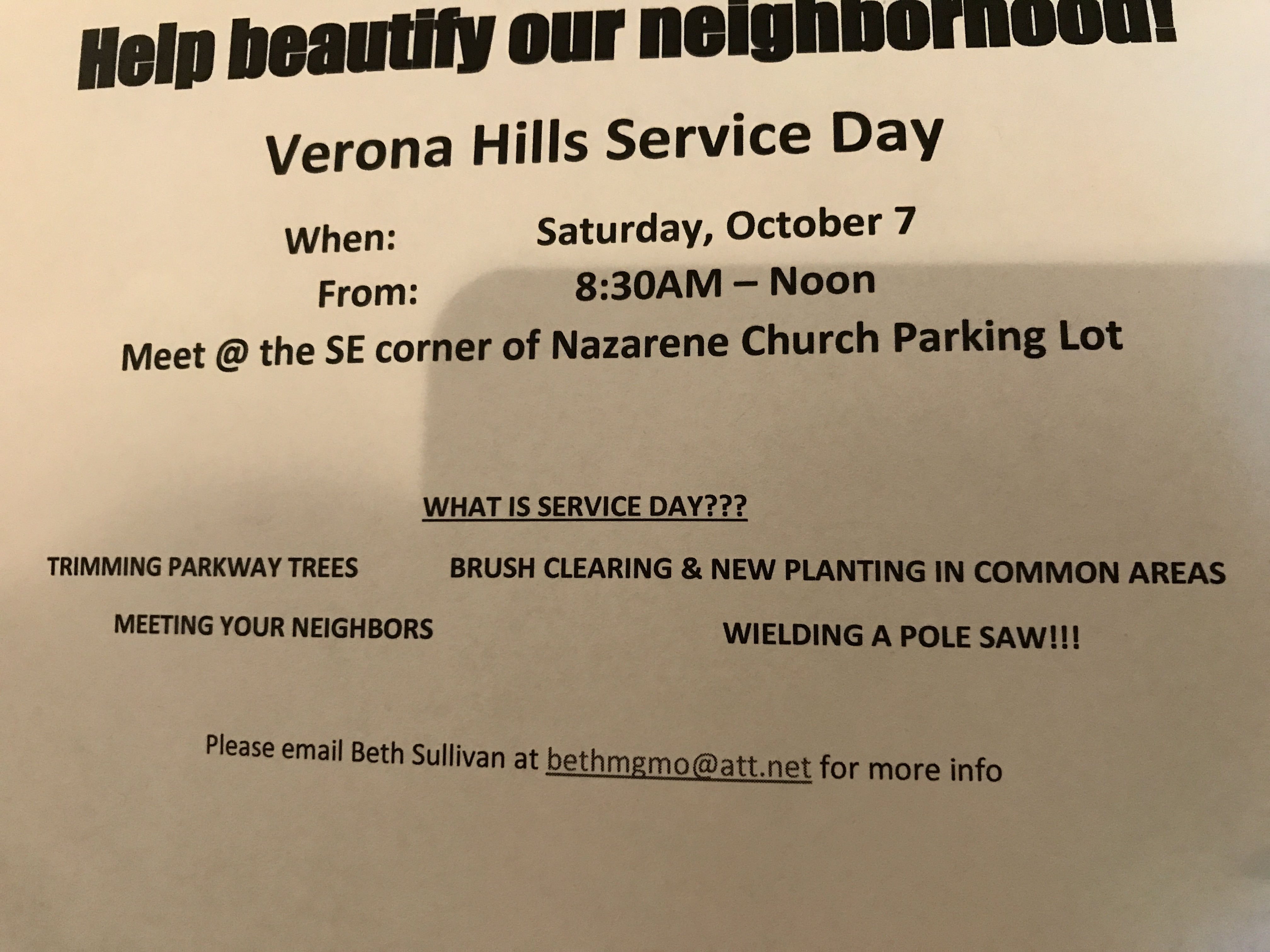 VH Fall Festival - 2017
After a day of service, come enjoy the beautiful Fall weather (hopefully) October 7, from 5pm-8pm at Migliazzo Park! Highlights include food prepared by Two Guys and a Grill (burgers, dogs, potato salad, beans, chips, lemonade, tea and water), a bounce house and bounce obstacle course, balloon artist, face painting and appearances from the KCMO Fire Department and KCMO Police Mounted Patrol.

We need a head count for food so please RSVP to 34wilson@gmail.com in the next two weeks (deadline is October 1st), indicating the number of adults and kids attending. Also, please consider helping us make this another successful event by volunteering. We will need help manning the bounce houses and cleaning up at the end of the evening. THANK YOU in advance!!