VERONA HILLS ANNUAL EASTER EGG HUNT

The annual Verona Hills Easter Egg Hunt was a resounding success again this year. We held true to our tradition of hosting the hunt two Saturdays before Easter and managing to land on a cold spring morning. The cold weather was held at bay with coffee, hot chocolate and doughnuts from Hy-Vee while the kids managed to keep warm as they hunted for the 2000+ candy/toy filled eggs.

We received especially generous donations this year for our door prize drawing from LIPARI'S SUNFRESH, BELFONTE CAR WASH, QUIK TRIP, EUSTON'S HARDWARE and HARRY S. TRUMAN LIBRARY & MUSEUM. We'd like to thank these area merchants again for their support of our neighborhood event.

Thank yous also go to all of our volunteers: The "Egg Placement Crew": Bree Fallon, Colleen Teasdale, Andrea Moore, Ben Lizak, Beth Sullivan, and Mark Wilson. Bill Munninghoff for setting up the banner in the park and Mary Jane & Doug Weishar for the loan of 2 tables. And, a big thank you to our Easter Bunny, Keri Stoetzer!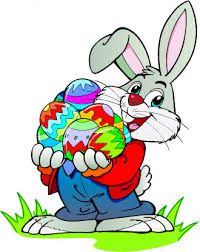 Easter is just around the corner! Our annual Easter Egg Hunt is scheduled for Saturday, April 1, 2017.
The hunt is open to all Verona Hills' children and grandchildren, ages 10 years and younger, and
begins at 10:00 a.m. in Migliazzo Park.

Stop by for refreshments, participate in giveaways and visit with friends and neighbors. Remind your "hunters" to bring their own baskets.
We could use volunteers to help out the morning of the event. Please call Loraine Wilson at (816) 943?0401, if you'd like to help in any way with this fun?filled event (or any others!).

*Alternate date in case of inclement weather will be Saturday, April 8th and will be announced via telephone blast
or e?mail alert.

Special thanks go to the area businesses who donated to our door prizes: Lipari's Sunfresh Grocery Store, Quik Trip Home Office, Belfonte's Car Wash, Euston's Hardware and Harry S. Truman Library.